Global Hemp Day
September 15, 2020 - September 16, 2020
Speaker: Roy Bingham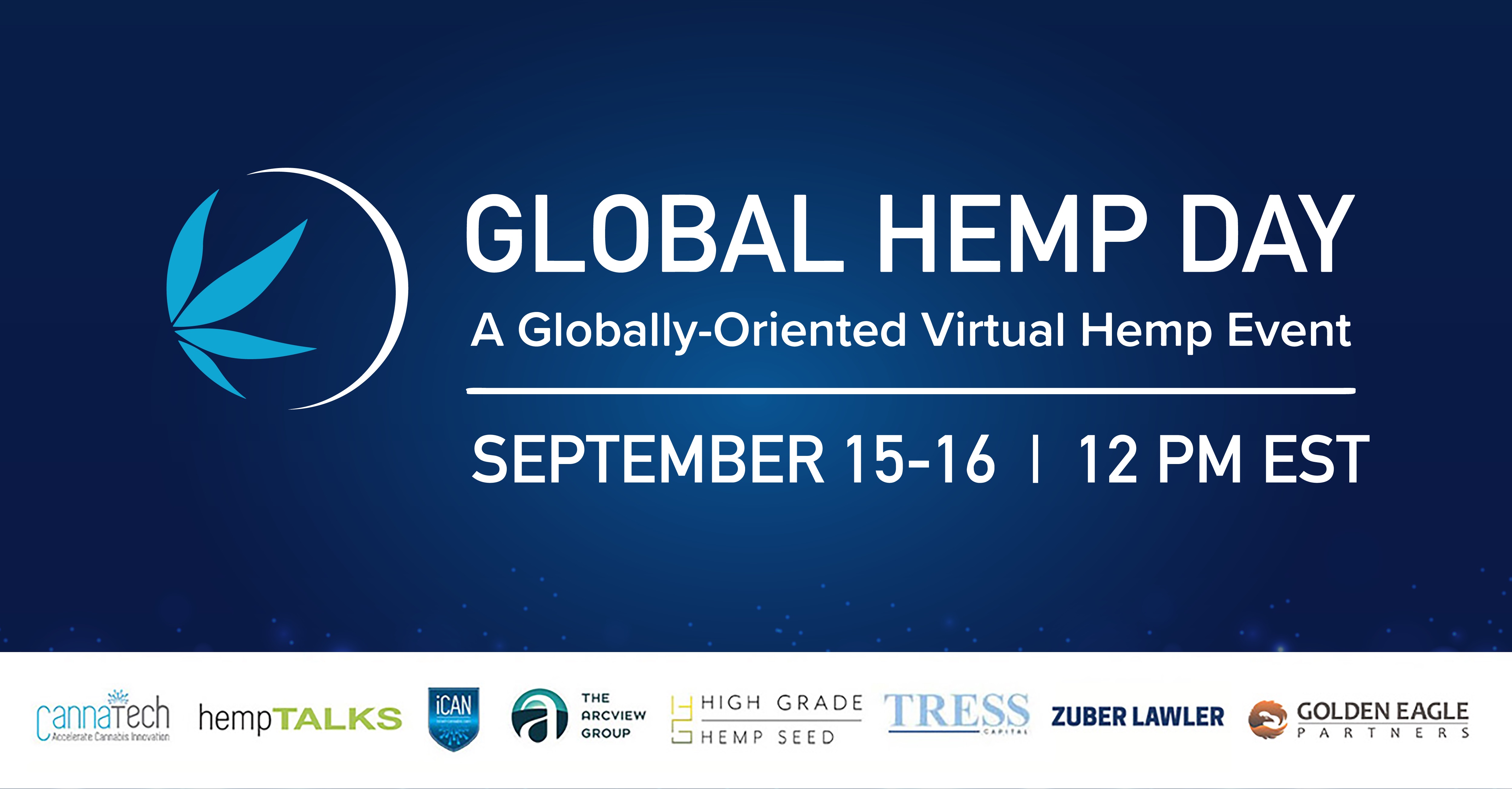 September 15-16
Use this code for $30 off your registration fee!
Global Hemp Day, produced by CannaTech and The Arcview Group is a Virtual Deep Dive into the global hemp market. The agenda features presentations and panels with an emphasis on leading-edge practices, people, and products.
A Pitch Session hosted by Arcview will introduce some of the most innovative early-stage hemp companies out there. You'll leave with deep knowledge and a deeper network after the event.